karen olivo tony speech.
letsunshine: Sit down! Oh my God! I'm completely unprepared for this. I have to say, thank you Arthur for believing in me and giving me confidence when I never had confidence. My husband, who's amazing and I can't do anything without! The amazing cast, Josefina Scaglione, you make it so easy to be Anita. And George Akram, thank you. Thank you for carrying me around the stage night after night. Oh...
family.
justlisten: sohereicomefalling: Ryan: oh my god. Laurie: what. Ryan: simone just killed the fucking love fern. Philip: well, then i guess we can all go home now.  "Um, no, sorry, we're not the kind of family that plays pranks on people at six o'clock in the morning." damn fire alarm. "WATCH OUT FOR THOSE CLOUDY DAYS KIDS!" 
family.
Ryan: oh my god. Laurie: what. Ryan: simone just killed the fucking love fern. Philip: well, then i guess we can all go home now.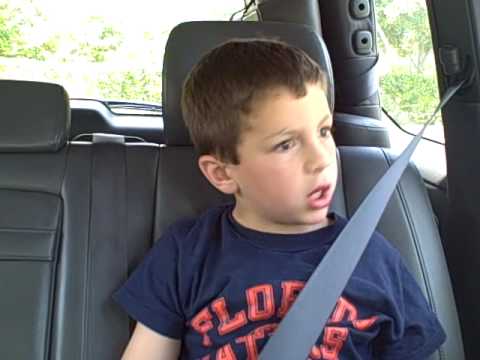 hey you! happy birthday :) i visited you today. not that it really matters. you're all around me everywhere i go. nineteen, huh? i still remember when you were nine. well. i miss you like hell. and i love you. no tears today, right? it's your birthday. you would hate that. absolutely hate it.
"Idina Menzel: (When asked how to get over terminal shyness) I think I take more..."
damnn
acting is like nothing else in the world. it allows you to become someone else, have somone else's problems, and personalities. everything in your life just goes away for the short amount of time that you are performing. you're not you. you have the opportunity to become a completely different person. everything in your life just…goes away. i considered writing this huge long...
"Death is but crossing the world, as friends do the seas; they live in one another still. For they must needs be present, that love and live in that which is omnipresent. In this divine glass, they see face to face; and their converse is free, as well as pure. This is the comfort of friends, that though they may be said to die, yet their friendship and society are, in the best sense, ever...
i can't wait →
i realized
that every time i go on tumblr, i'm so busy looking at other ones, that i forget to post things. and i figured out that i haven't posted anything in like, a month. i'm going to work on that. another resolution i can add onto my list.
hey simone
i'm currently on that bridge thing upstairs where you can see downstairs. obviously, i stole your laptop. joe and patrick are running around the house screaming like freaking maniacs, your dad just almost set the house on fire while lighting the fireplace, and now the whole kitchen and family room is filled with smoke, aunt maggie just broke a glass, and you and grandma are trying to...
HEY.
flashback: third grade. you were in fourth. Mrs. Miller's room. you were my 'big buddy' for an assignment. she said she thought we would work well together. she was right. fifth grade: recess. i was crying on the swing. you started swinging next to me. we didn't talk. i was embarrassed. you got off the swing. looked at me. you said, it's ok, once you're...
I AM FREAKING GOING TO NYU!!! !!!!!!!!!!!!!!!!!!!!!!!!! !!!!!!!!!!!!!!!!!!!!
"I believe in the power of a song."
– Tom Chaplin
stephen!
the next time i visit we are meeting! its decided. that poem was incredible. thank you so much. you're right, it is uplifting. thanks for thinking of me :) LK;JASFA i hope we meet soon! i have something to show you and simone. and even though i haven't met you yet, i have a feeling you would appreciate it from what i've heard about you.
dance your life away. i would just like to give that line credit to jon mclaughlin and stephen for posting it on his tumblr.
LIFE!
is pretty busy. school is school. play is play. you know, the usual. with some annoying twists. but, life is life. last night a bunch of us drove to the field by town, and layed in kristie's truck watching the stars while connor played us all his new songs. and of course there were gummy worms involved. yeah, it was a school night. but god, why would i waste time doing pointless homework...
I
AM HERE!
"You cannot find peace by avoiding life"
– Virginia Woolf
"I once had a grip on everything. It feels better to let go."
i
don't want to go to work today. kill me. but later i'm seeing my boyfriend! i haven't seen him in about 3 weeks. he makes me smile :]
simone
IT'S A HIPPIE TOWN GODDAMNIT. IT'S THE CLOSEST YOU'LL EVER GET TO SEEING A MODERN DAY TOWN THAT LOOKS LIKE ITS FROM THE 60's. and um, and i expected to put some of my extrodinary quotes on here? because the might require more of an effort on my part that i don't know if i can handle. psh. i am looking at colleges, i really want to stay in new york. ask your mom if...
i'm
 laurie! i'm a big goofball. i heard tumblrs are pretty freaking amazing. the two i've been reading kick ass. i live in a small hippie town in New York. if you like indie, i'll be your best friend. i love meeting new people, so get to know me i'm fun.